Banqueting
Hotel Parco Serrone is the ideal location to entertain important receptions and small banquets, in fact to the hotel receptive structure it is attached a great tructure and entirely devoted to the receptions and the great events: Pantheon Receptions Natural Chic.
At Sala Ricevimenti Pantheon is possible to celebrate different events and recurrin events like :
"Special Wedding Reception"
The wedding is an unique moment to celebrate with an event worthy to be lived as a dream of love. With pantheon Receptions it is possible way of living the great emotions of the marriage at Pantheon, in the external areas, in the gardens, on board of the swimming pool, among romanticism and elegance personalized for every occasion of wedding.
You must use the underlying form for your request of marriage.
"Degrees and birtdays"

Celebrate in exclusive way an important finishing line as the degree or a special birthday, with an original party in which nothing will be left to the case. You can entertain relatives and friends near the spacious and elegant room to taste a rich buffet and to have a good time you with the all fun and the animation of Pantheon. You must use the underlying form for your request of party.
"Communions, Baptisms, Confirmations, Other events"

Events like Baptism, First communion or Confirmation are days of great celebration for children who receive these sacraments. For them they are important events, rich of emotions, but not only, also for their parents these celebrations represent a moment of growth and maturity that deserve to be celebrated with a small reception in family, animation for children and live,music further to a good menù with delicious dishes 
---
For information or estimates, you must fill out the underlying form, inserting your request and the typology of event (marriage, anniversary, degree, birthday, etc..) what you intend to celebrate. You will be as soon as possible recall. The fields marked from * they are obligatory.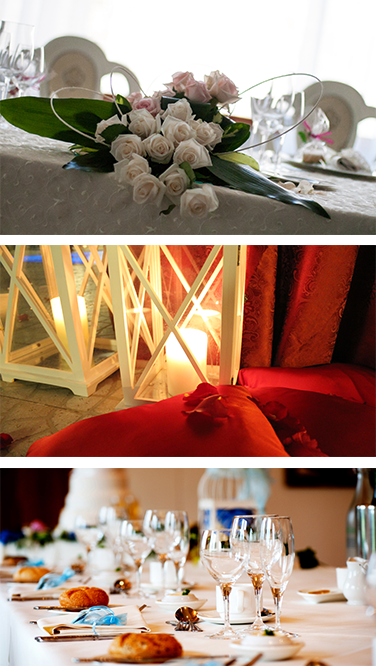 ---